Managing Director, Mr. Akhil Shahani in conversation with Collegedunia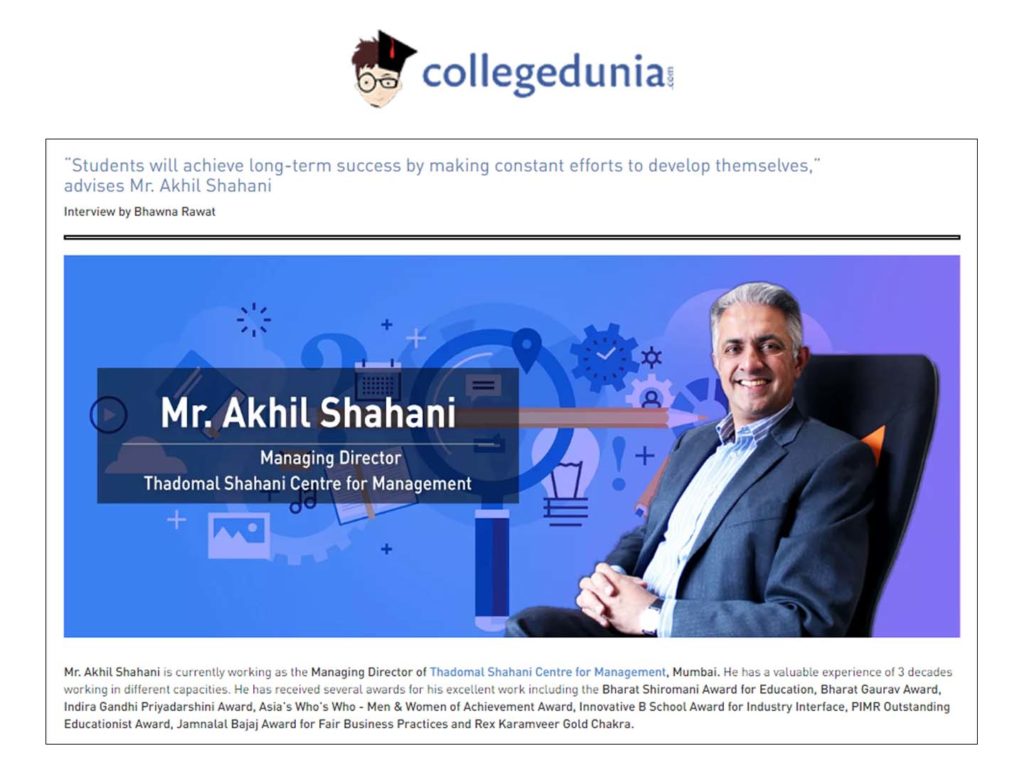 Being available for students despite handling Director's responsibilities, Mr. Akhil Shahani, Managing Director of Shahani Group, in conversation with College Dunia.
Akhil Shahani has a valuable experience of 3 decades working in different capacities. He has received several awards for his excellent work including the Bharat Shiromani Award for Education, Bharat Gaurav Award, Indira Gandhi Priyadarshini Award, Asia's Who's Who – Men & Women of Achievement Award, Innovative B School Award for Industry Interface, PIMR Outstanding Educationist Award, Jamnalal Bajaj Award for Fair Business Practices and Rex Karamveer Gold Chakra.
To read the full interview, visit: Interview with Akhil Shahani