Our Institutes
ask.CAREERS has partnered with reputed institutes in multiple cities to provide tech-enabled and quality program through Thadomal Shahani Centre for Management and Thadomal Shahani Centre for Media & Communication
The only business school that brings Global Management Education into India through its international partnership with Top British Universities & qualification bodies.
know more
Course TSCFM provides
See all courses
The only business school that brings Global Management Education into India through its international partnership with Top British Universities & qualification bodies.
know more
See all courses
The only Media school that brings Global Education into India through its international partnership with Top British universities & qualification bodies.
Know more
Course TSCMC provides
See all courses
The only Media school that brings Global Education into India through its international partnership with Top British universities & qualification bodies.
Know more
See all courses
GET IN TOUCH WITH US
To discover how you can develop a highly successful career in the tech-enabled world of future.
Continuing in a structured program such as the one offered at this institute, helps you become a better professional. It expands your knowledge and opens up new corridors unknown to you before.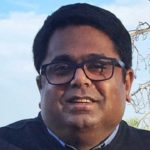 Sachin Kalbag
Editor – in – chief, The Hindu
You guys are lucky. In our times aspirations were many, worries were many, but avenues were not. This is the fabulous time to go and achieve and TSCFM will help you do that.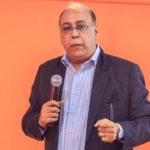 Rajiv Duggal
CEO Tourism Business, Essel Group
The students energize me to believe that I am younger and their intelligent curiosity inspires me. I hope to be able to continue to learn from all of you.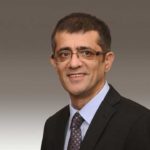 Sunil Lulla
Chairman & MD, Grey Group India
I envision this institute to be one of the premier media institutions in the country and is set to create new standards for the booming industry.
Gauri Sathe
Creative Head, Amazon Prime
The ask.CAREERS banking program is one of the most comprehensive that I've seen that trains the fresh college graduates with the right skills and knowledge to get a job at a Top Bank. I would be confident hiring graduates from this program.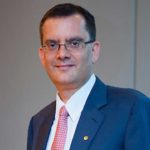 Ronil Sujan
Ex.MD, Asia Pacific Rabo Bank
The methodology used here is definitely innovative as it works at keeping the students one step ahead with it's teaching pattern.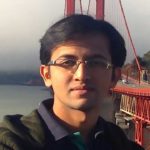 Sreeraman T
Vice President, Publicis Beehive
I've been associated with many management institutes, but ask.CAREERS is one institute which provides so much practical learning which is lacking these days in many graduates who pass out from other management schools. So, hats off to your team for creating such a wonderful institute.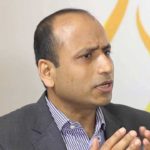 Ratan Kesh
Sr. President & Country Head, Branch Banking, Yes Bank
Businesses these days are extremely impatient and can hardly wait to induct the people on board, so training the students with a practical approach makes them more adaptable and efficient.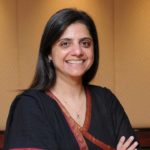 Nina Jaipuria
Senior EVP & Business Head, Nickeloden India, Viacom 18
In the utopian world, people would like to identify the learning motivations, interests, learning abilities, hence having programs devised accordingly helps them gain better perspective.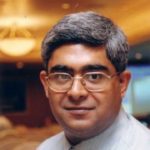 Arnab Mukherjee
Senior Vice President, Adfactors PR
People generally have a very myopic approach when it comes to the curriculum where they just stick to a couple of lessons and have things done. This is one of the best institutes which has a pragmatic approach to the study environment.
Harish Iyer
Columnist & LGBTQ Rights Activist
Most events in colleges have experts from one or two fields during events, whereas here, during their industry week, people from diverse field have come together. That's what makes it exciting. Hands on learning approach is really positive.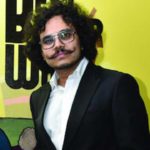 Raja Sen
Film Critic & Writer at NDTV
The teaching methods & pedagogy is used here brilliant. Great to see the eagerness in the students to learn. Having not just exams is a good thing as it makes students more communicative.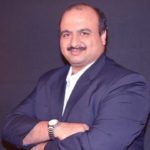 Himanshu Goyal
India Sales & Alliance Leader – The Weather
Most B-schools have a curriculum which is not industry relevant. The institute, as a B- school reflects the requirement of the industry.
Pravin Kulkarni
Former General Manager, Parle Foods
What US was for the media industry in the 90's, India is in 2000's; and this institute has geared itself up fully to fill the gap.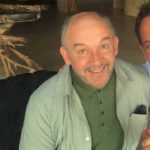 Edward Kurpis
Ex CFO, NBC Television
The campus gives a very nice vibe because of the ambience. Also, it motivates me to impart as much knowledge as I can as the students here are very receptive.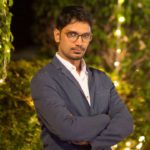 Mausam
Photography Faculty
The course introduces you to the tools that help you develop necessary skills for researching, composing & capturing digital photography projects. Every student is encouraged to be creative & artistic.
Sanjog Patil
Photography Faculty
The practical based approach towards learning is what made me choose MBA this institute. All the Case studies, mock sessions, exposure to real industry via industry lectures, visits really make us Industry ready.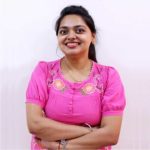 The banking course has helped me to gain detailed knowledge, improve my communication skills and my self-esteem. Online lectures were conducted in the most efficient way by ask.CAREERS
Siddhi Kolambekar
PD in Banking and Financial Services
The MBA program has helped me sharpen my skills and has upgraded my knowledge regarding the market and economy functions. The practical learning and assignments helps us to know what we have to do in the real world.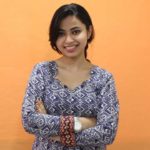 MBA is different from the rest of the B-schools, as we get an International Degree by just being in our own city. The exposure to the corporate industry, the Knowledge we learn here is practical and very useful.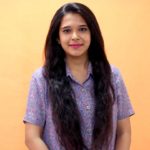 Payal Thadani
MBA 2017-19
I have learned a great exposure on micro economics, through Durga Pooja live project. It was one of the best experiences I had as a Management student which helped me understand how to put theory into practice.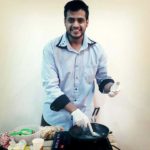 Dolan Periera
MBA 2016-18
The MBA program focuses more on the practical knowledge and experience. In our first year, I was a part of the organizing team of few outdoor sports events like Football and Cricket which has taught me team building and strategizing in a wonderful manner.
Faizan Thange
MBA 2016-18
Most post graduate programs are full time but sitting for hours in a classroom is so boring! But the PG Course is anything but mundane. I have enjoyed every assignment and I'm looking forward to my next Live Project!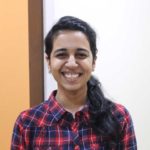 Nikita Srivastava
Event Capital | PG IMAC 2015
For me the whole journey is a real time experience. I am right now strategizing and working as a campaign manager on multiple brands with Frapp which is all possible because of the skill-set and practical experience I have acquired here!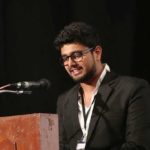 Jash Shah
Frapp | PG IMAC 2015
I have learnt certain skills, which I don't think I would have learnt elsewhere. For me, it has been a fun learning more than academics. The place has been a guiding light and has helped me throughout my internship.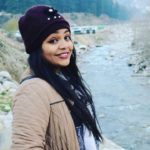 Avneet Kaur Talwar
Livefiesta | PG IMAC 2016
To get a job in Private Bank seemed unreal. But with the kind of skills that the team at ask.CAREERS train you with, makes every opportunity reachable.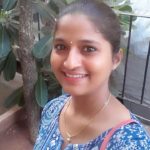 Bharti Pujari
HDFC Securities | PD Banking Management | 2017
I never thought a fresh B.Com Graduate like me would be able to get a job in a Multinational bank. All thanks to the ask.CAREERS team for making this possible.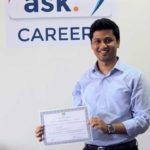 Arjun Murur
Standard Chartered Bank | PD Banking Management | 2016
Outdoor photography classes, which take place every week is very exciting and challenging. You get to learn and experiment a lot.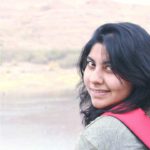 Shailaja Shah
Photography | 2015
Since I was not from Mumbai it was little difficult to choose a college. Since the first day I never felt like it is a strange place for me. The teachers are friendly. I think taking admission here was the best decision I could have ever made.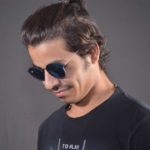 It amazes me that the scope of social media is so vast that every day we have something or the other to learn. Thanks to my interaction with the professionals through this course, I have come to understand that a lot goes into creating a social media strategy.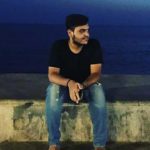 Sumesh Rijhwani
Digital Marketing | 2017
The Course has helped me immensely to grow from the day I joined and provided a really good platform to hone new skills and improve drastically. Leaders don't create followers, they create more leaders and I think same about the professors over here.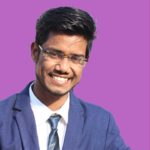 The teaching method here is based on some real time examples and practical approach. It has been a great experience learning here.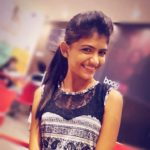 Twinkle Doshi
Digital Marketing | 2017
The perfect REM Course for today which has a pragmatic approach to study the real estate environment. It has initiated an interaction with various innovations which help me get better and stronger as a person. The faculty energizes to put in the best efforts by every personal and understand team building and strategizing in a wonderful way.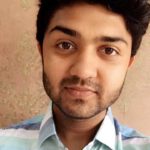 The course doesn't aim towards bookish knowledge but provides with real time practical approach and learning making us ready to face any challenges in the corporate world. The course is customized for business and personalized for individuals.
I am really thankful to the REM program for the interesting learning. It was a fantastic time which I spend here & it made me feel young and took me back again to my youth days. It was really enjoyable and informative which would surely lead me to my dream.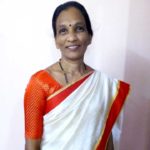 Darshana Naik
PD REM 2017
It was a great experience studying here. It has enhanced my knowledge about real estate sector and gave me a career growth. It is a well-planned course designed to boost career in Real Estate sector.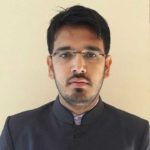 Bhajan Vishnoi
PD REM 2017
The plethora of courses and opportunities offered here, not just helps in shaping up career but also makes learning an enriching experience. The hands-on experience of the faculties immensely induced collaborative thinking has prepared us to step up with sensible approach.
Pravin Vanjare
PD REM 2017